Please use the menu on the left to navigate through the site options.
How to add an event speaker
Now navigate to 'Authors > Add New' on the left menu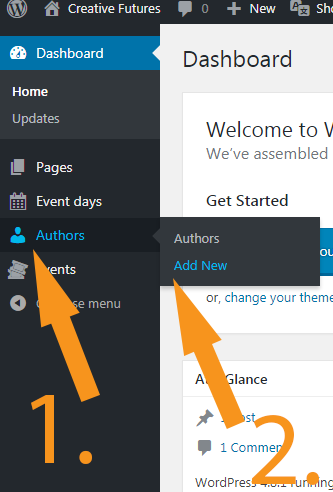 Fill out the box's
1. Speakers Name
2. Description of speakers
3. Speakers Job title
5. An image of the speaker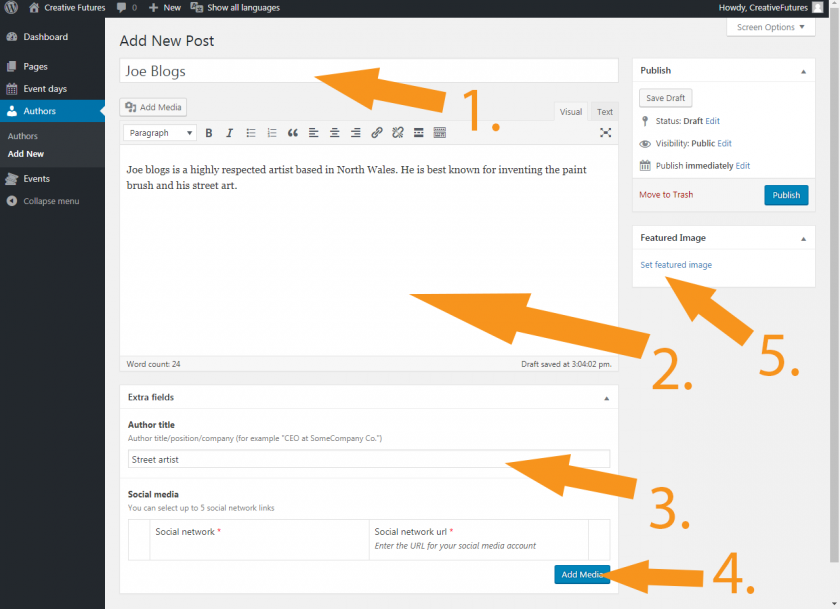 Once you have completed these fields hit 'Publish' you have now added this event speaker to the system.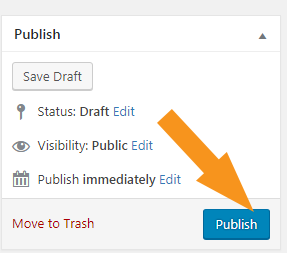 How to add an event location
To add an event location to the system select 'events > Locations' from the left menu
If your location is not already listed on the right you can fill out the name on the left form and then select 'add new location'
'Name' is the name of the location
'Slug' Can be left blank
'Parent Location' can be left as 'None'
'Description' can be left blank
You have now added an event location to the system
How to add an event to the website
==Before adding an event please ensure that you have already added the speakers and location of the event to the system.==
Select 'Events > Add New' in the left menu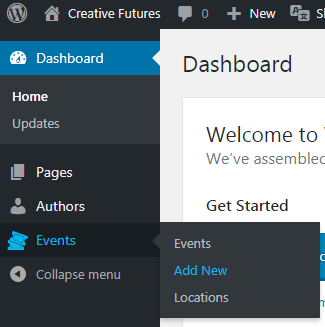 Fill out the input fields
1. Name of the event
2. The event description
3. Select the event speakers
4. Upload an image to support the event
5. Hit 'add event date' and fill out the additional fields that appear

Now hit publish, your event has now been added.

How to add a podcast to the website
Navigate to 'Podcasts > 'Add new'

Fill out the title and any description below. You'll then need to paste in the spotify ID of the podcast episode (to find out how to do this continue reading) and upload an image (recommended image size for this is 300x300px)
Once you have filled out all fields you can hit publish

How to find spotify podcast ID
Load spotify in your browser and navigate to the podcast episode you would like to embed.
In the url copy everything after 'embed/' this is the spotify ID you need to paste – see below